Back to all posts
Posted on
Return to school message from Principal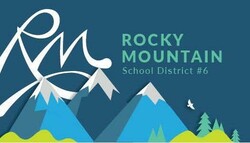 Dear parents and guardians,
Happy New Year!  I hope you and your family enjoyed a restful and safe holiday.
Following public health orders, we extended winter break until January 10, 2022 with the exception of children whose parents are health care workers, teachers, or other services deemed essential by the provincial government. Children with special needs or circumstances were also able to attend.
We suspended instruction at this time for all students.  School staff supervised children who were able to come to the school, but no new content will be taught until January 10, 2022.
Adapting to changes in health protocols is not new and we will get through it again, together.
Please read the health and safety guidelines below to learn of the updates in our protocols.
Please read the K-12 communicable Disease Guidelines including the recent December 30, 2021 update.
We will send emails with updated information and plans if the protocols change.
Thank you for your patience and support. We look forward to getting back to regular classes Monday, January 10, 2022.
Sincerely,
Glen Sage
When school resumes, after winter break, any adult wishing to enter the school must make an appointment. Visitors will only be admitted if their purpose is to support students.
Please contact the office if you need to enter the school. This includes picking up or dropping off of students. Please remain in your vehicle limiting proximity to school and other students or staff.
Parents and guardians are asked to monitor their children daily for symptoms and not to send them to school if they are sick.
CLASSROOMS, STAGGERING DISMISSALS, BREAK AND LUNCH TIMES
People who are sick will not be allowed at school. Use the Daily Health Check App and follow the recommendation. 
Our goal is to make our school as safe as it can be.  Some practices will be reintroduced and/or reinforced.  These include:
Arrival at School:
Buses will unload one at a time in the morning.
Students will practice hand hygiene when they enter the school and be provided with a mask if they are not wearing one.
Common area seating will be arranged to promote lower density, particularly in the cafeteria.
Classrooms:
Wash or sanitize hands upon entrance to the classrooms.
Seating plans that maximize the space available.
Masks will continue to be required and worn properly unless an individual has a mask exemption.
Seating plans that eliminate face to face interaction, where possible.
Activities that reduce or eliminate face to face interaction, where possible.
One student out of the class at a time, unless an emergency.
Sanitizing after laptop use.
Students will remain in their seats until they are dismissed from class, not lined up at the door.
Transitions:
Class dismissal will be staggered. At the conclusion of each class, the first bell will dismiss the grade 12s, the second bell will dismiss the grade 11s and this will continue every 30 seconds until the grade 8s are dismissed.
Class transition times will increase from 5 to 7 minutes.
Please see attached revision to the Bell Schedule.
10 Minute Break and Lunch:
Floor markers will lower the density in the cafeteria line.
The line-up to the cafeteria will be re-directed to reduce congestion.
Students will be required to wear their masks unless they are eating.
Cafeteria tables will have seating on one side only to reduce face-to-face interaction.
Alternate locations for seating will be available to encourage students to spread out at lunch.
Density limits will be introduced to the gym and library.
Additional lunch supervision will occur.
Gatherings:
Extra-curricular activities will continue.
Gatherings and events will be done virtually, where possible.
IMPORTANT HEALTH AND SAFETY MEASURES AT OUR SCHOOL
At this time, all BC school sport tournaments are paused.  Schools may play team versus team in the school but schools will not be allowed more than two teams at a time.  No travelling will take place from Jan. 10 – 15.  This may be extended.
The prevention measures already in place in the school continue to be effective at reducing the risk of COVID-19.
These include:
Wearing a well fitted mask
Masks should:
Cover the mouth and nose and go under the chin
Fit tightly with no gaps (consider adjustable masks)
Be made of three layers of fabric, including two layers of tightly-woven fabric, with a filter or filter fabric between layers.
If there are two layers with a pocket for a filter, use a filter
Getting fully vaccinated
Staying home when sick
Completing the daily health check
Cleaning hands regularly
For more information, visit the SD6 webpage: Message to Parents